As a common practice, all professional websites use cookies. Cookies are small and temporary files that ask permission to be placed on your computer, tablet, or phone to improve your experience. Once you agree, cookies help the website to know which page you are on, which page you have come from, and what information you have put in. They distinguish you from other users to give a good experience whilst you are browsing our website.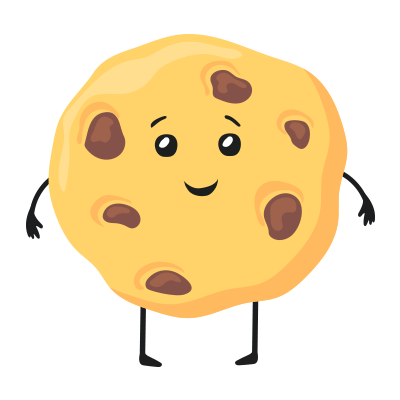 Cookies help websites to recognize your likes and dislikes by gathering and remembering information about your preferences.
For more information on cookies please see the Wikipedia article on HTTP cookies.
We use cookies to remember what you told us about your home, old boiler, and flue so we can display right-sized boilers tailored to your needs and also when you check out, to remember your installation address details so we know where our engineer is coming to install.
We may use traffic log cookies to identify which pages are being used. This helps us analyze data about webpage traffic and improve our website, so when you come to use our website it performs faster, better, and more smoothly than before. We only use this information for statistical analysis purposes and then the data is removed from the system.
We may use form-related cookies when you submit data through a form such as those found on contact pages or when you use the check-out form to place an order with us, helps to remember your details for correspondence.
We use Google Analytics which is the most trusted analytics solution which helps us to understand how you use the website and the ways we can improve your experience.
For more information on Google Analytics please visit the official Google Analytics page.
Cookies help us to remember your last visit even if you leave and come back. This means you don't have to answer the questions again even if you close the browser window by accident. They remind you about us when you are on other sites by showing you ads related to the products or services you looked at on our website. Helps you to come back without any hassle.
From time to time we test new features and make subtle changes, and when we are testing new features these cookies help us providing you with a better website, enabling us to monitor our pages and product costs ensuring you have a better browsing experience and best possible price on our products.
Overall a cookie in no way gives us access to your computer or any information about you, other than the data you choose to share with us. You can choose to accept or decline cookies. Most web browsers automatically accept cookies, but you can usually modify your browser setting to decline cookies if you prefer. This may prevent you from taking full advantage of the website.
If there is something you aren't sure whether you need or not, it's safer to leave cookies enabled in case it does interact with one of the features you use on our website. 
Hopefully, this clarifies everything for you
For any more information, please email us at privacy@gasheatinginstallers.co.uk or alternatively ring us on 0300 303 0902
Hopefully, this clarifies everything for you
For any more information, please email us at privacy@gasheatinginstallers.co.uk or alternatively ring us on 0300 303 0902
Hopefully, this clarifies everything for you
For any more information, please email us at privacy@gasheatinginstallers.co.uk or alternatively ring us on 0300 303 0902
For any further assistance please call us on 0300-3030-902 and get free advice without any obligations
For any further assistance please call us on 0300-3030-902 and get free advice without any obligations